January 2005
""""""""""""""""""""""""""""""""""""""""
President's Corner
A Happy New Year to all.  It looks like it is going to be another fun and busy year for the club.  Tammy has lined up quite a few raids and retrievals – see the Banner Chair report for details.  Hope to see all of you supporting these banner exchanges.  In addition to raids and retrievals, here are a few upcoming events:
Rumba Lessons:  Phil Gatchell will start beginning Rumba lessons on January 3rd from 8:30 to 10:00 at our regular meeting place in the Church of the Good Shepherd hall on Main Street in Nashua.  These lessons will continue each Monday night until sometime in May.  All are welcome even if you have not done any round dancing before.  If you are dancing solo, we will do our best to see that you have a partner.
Demo Dance:  We are planning to do a demonstration dance for the Fairview Nursing Home/Laurel Place Assisted Living in Hudson on January 15th from 2:00 to 3:00.  Patty Greene will be calling for us.  We need at least a full square, and preferably two squares to make this a success.  Since this is more of a performance than a recruiting demonstration, dancers should plan on wearing full square dance attire.  Tammy Dorris is coordinating this event, so please let her know if you would like to participate.
Special Afternoon Dance:  Jim Wass will be the guest caller at our regular Class dance (Pajama Party) at the Mill-A-Round dance center in Manchester on January 8th.  Since he is coming all the way from Maryland, we are also holding a special Plus level dance from 3:30 to 6:00 at the Mill-A-Round on that same afternoon.  We have sent fliers to all the surrounding clubs and placed the information on our web site.  I hope all of our plus level dancers will support this special dance and bring extra refreshments for our guests.  The price for the afternoon Plus dance and the Class dance will each be $6 per person.  If you wish to attend both dances (and I certainly hope many of you will), the price for both dances will be $10.
Dance Locations:  While we are still looking for a permanent site for our monthly dances, we have scheduled places for the remaining dances for this dance season.  They are as follows:  January, March, May, and June will be at the Mill-A-Round Dance Center in Manchester.  The February and April dances will be held at the Griffin Memorial School on Route 3A in Litchfield.  For those who have been dancing for a few years, you may remember this as the hall used by the Litchfield Swingers.
Board Meeting
The next board meeting is scheduled for January 20th starting at 7:15pm at the Howard's home.  The address is 13 Easthill Drive in Hudson, and as usual, it is open to all club members.
Chris Howard
President
""""""""""""""""""""""""""""""""""""""""
Class Notes
Our class members returned from the December 4 Concord Coach Class level dance with their second courtesy banner to display which was presented at lesson workshop on Monday December 6. And our Border City class members can boast perfect attendance for this dance as well. All of our current active class members attended the Concord dance: Won, Myong-Suk, Irene, Norm, Marie and Cassandra and thanks to all the angels attending this dance for your support of the class.
Class members are now looking forward to hosting our first class level Border City dance. This dance will be held at the Mill-A-Round in Manchester, N.H. on January 8, 8:30-10 with Jim Wass (from Maryland) calling and our own Phil Gatchell cueing. Some of our class members think that they may want to peek inside this dance first to be sure others are really wearing their PJ's but yes this is the official attire for the evening so please come dressed comfortably for the evening. Our class members are looking forward to the opportunity of meeting and dancing with class members from other clubs at our own class level dance. As always, we hope to see many BSC club members in attendance and please remember to bring some goodies for the food table. Thanks
Deane Clark, Class Committee
Partial list of upcoming class dances:
Date

Level

Club

Location

Caller

Cuer

Additional Info

Jan. 8

Class

Border City Squares

Nashua, NH

Jim Wass (MD)

Phil Gatchell

Pajama Party

Jan. 15

Class

Fairs 'N Squares

Framingham, MA

John Hendron

Corinne Renauld

Meet the Class

Feb. 12

Class

Monadnock Squares

Keene, NH

Patty Greene

John Heign

All Singing Calls

Feb. 19

Class/M

Fairs 'N Squares

Framingham, MA

Ted Lizotte

Phil Gatchell

Class Ball

Feb. 20

Class

Bradford Country Squares

Bradford, NH

Dona Prudhomme

Vera Prudhomme

2-4:30PM, Sweetheart Promenade

Feb. 26

Class

Wolf Rockers, NH

Mason, NH

Charlie McLeod

None

Mar. 6

2 Halls-

WACA

West Boylston, MA

Many callers

Leo Boudreau & Kathy Reardon

Annual Awards Dance:
   Dancing 2-5:30PM

Class/M and Plus/Rounds

Mar. 12

Class

Border City Squares

Nashua, NH

Randy Page

None

Apr. 1

Class

Square Riggers

Westwood, MA

Jim Pulaski

Henry Barry

Lighthouse Class Ball

Additional dances can be found by clicking the links near the bottom of the BCS web page: http://bordercitysquares.freeservers.com/dances.html
""""""""""""""""""""""""""""""""""""""""
Club Chair: Steve White
December 11: Border City Squares held a plus dance at the Mill-A-Round in Manchester.  Anne Marie Boucher and Cheryl Palucchi hosted the dance and the theme was Old Fashioned Hoe Down.  Patty Greene was the caller and Jennie Frisella was the cuer.
We had eight squares show up for this dance!!  It was a really fun dance with Patty and Jennie providing their special touch to the event.  Winnipesauke Squares surprised everyone and raided with 6 dancers, Wolf Rockers raided with 8 dancers, Bradford Country Squares retrieved with 9 dancers, the Jesters retrieved with 9 dancers, and Seacoast raided with 8 dancers.  We had 5 additional guests along with 10 Border City members in attendance.
Our next club dance will be on January 8th, and will be hosted by our class members.  It is a Class dance with Jim Wass from the Washington D.C. area calling and our own Phil Gatchell cueing.  The theme will be a Pajama Party.  I hope to see a good showing of our club members at this dance and lots of food for our guests as well.
At this time, there is still one remaining dance without a host or hostess.  It is the April 9th dance.  See me if you are interested in hosting this dance.
2004-2005 BCS Dances
Date

Hosts

Theme

Level

Caller

Cuer

Jan. 8, 2005

Debbie and Steve White

Special Afternoon Dance

Plus

Jim Wass

Phil Gatchell

Jan. 8, 2005

Class

Pajama Party

Class

Jim Wass

Phil Gatchell

Feb 12, 2005

Harli Webb

Kathi Butt

4 the © of

 Dancing

MS & 2 Plus

Ed Renauld

Corinne Renauld

Mar 12, 2005

Class

Class

Randy Page

None

Apr 9, 2005

Plus

Matt Auger

Phil Gatchell

May 14, 2005

Sharon Ravan

Scott Henderson

MS & 2 Plus

Mike Pettibon

Phil Gatchell

Jun. 11, 2005

Tammy Doris

Can Can Dance

(Canned Food Drive), Casual Attire

MS & 2 Plus

Mack Yokum

Jennie Frisella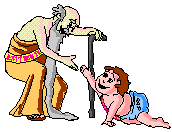 """"""""""""""""""""""""""""""""""
Banner Chair: Tammy Dorris
Happy New Year!
December 4, 2004 – We raided Concord Coach at their class level dance with 18 BCS members!  This was the best attended raid/retrieval trip so far this year!  Let's see if we can top it!  It was great to have guest callers Ralph Peacock and our own Patty Greene call a tip.  A SUPER BIG THANKS to our class members -  Won, Myong-Suk O, Cassandra, Norm, Marie, Irene and to our angels – Steve & Patty, Clay & Dottie, John & Valerie, Kathi, Bob, Deane, Ed and Eric.
December 11, 2004 – BCS had its Old Fashioned Hoe Down.  The Seacoast Regional Squares raided with 8 members and the Wolf Rockers raided with 8 members.  The Jesters retrieved with 8 members and Bradford Squares also retrieved bringing 9 members.  Winnipesaukee Squares surprised us with a visit, coming with 6 members.
December 18, 2004 – Thanks to Kathi, Bob, Paula, Chris, Deb, Deane, and Steve & Debbie for helping retrieve our banner from Happy Time Squares in Rochester NH.  The dance was only half the fun of the night – if you've never been squeezed in a mini van with 6 other square dancers for a long road trip you don't know what you're missing!
January 8th, 2005 – Come one – come all! to our club's annual class level PJ Party Dance!   This dance will be held at the Mill A Round Dance Center in Manchester NH. And YES, we do dance in our PJ'S!  Heel and Toe will be raiding.
January 15, 2005 – We will be retrieving from Heel and Toe in Manchester NH.  This will be a mainstream/plus dance with George McGibbon as caller and Jennie Friscella as the cuer.  Since this dance is so close there will be no club car pool.
January 22, 2005 – We will be raiding from the Silvarados.  This will be a plus dance with Jay Silva calling and Barbara Strong cueing.  The cost of the dance is $6 per person.   If you bring a canned food item for their canned food drive, the price will be reduced to $5 per person.  Let's help this worthy cause and bring plenty of donations!
January 29th, 2005 – We will be raiding the Riverside Squares in Danvers MA.  This mainstream dance will have Ted Lizotte calling and Bernie Porter cueing